Limited Edition: Attention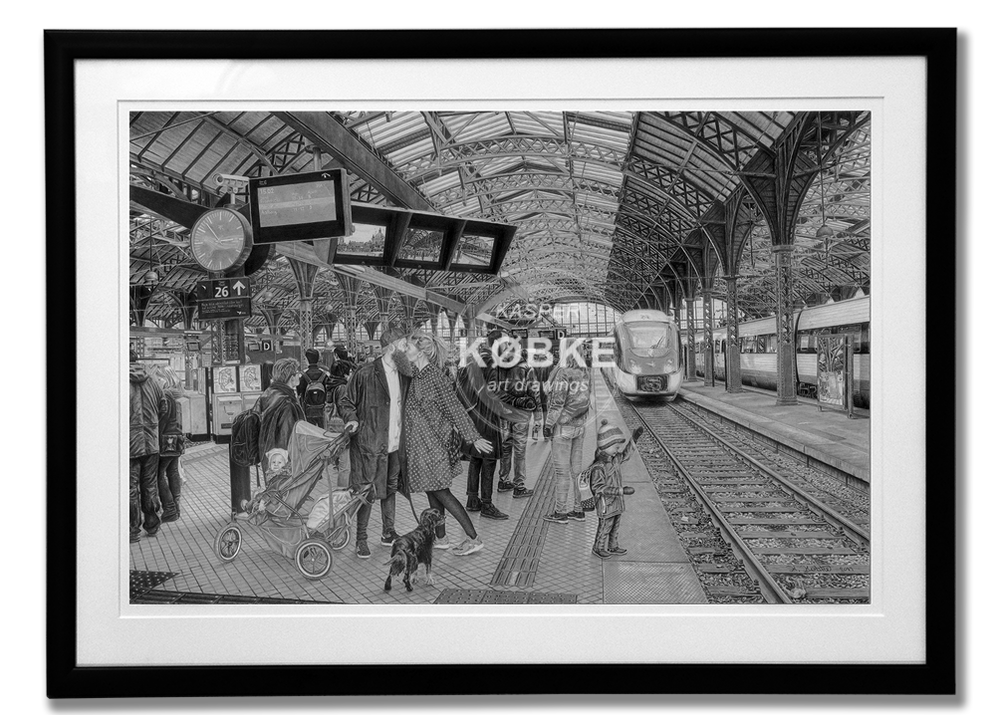 Limited Edition: Attention
4.000 DKK = 537 £ (estimatet) - calculate your currency
————————————
Delivered in a custom made black wooden frame with UV70 glass and numbered and original signed certificate.
Art Drawing's Dimensions: 60 x 40 cm (width x height).
Available with framing in the following dimensions (choose size from scrollbar below)
- about 62 x 42 cm.: 4.000 DKK
- about 70 x 50 cm.: 5.000 DKK (w. 5 cm passe partout for distance between glass and artwork)
Read more...
You can also purchase Attention - Fine Art Print in the following dimensions:
- 40 x 26,67 cm. - Price: 1.500 DKK
Product Description
'Attention' is Kasper Købke's newest Art Drawing.
"… When you have attention in one place, then there is also another place where you do not have attention."
'Attention' is about having awareness, both to yourself and to your fellowmen - and it is about creating attention for yourself and for others - but is it possible to do both at once? - and what happens if your attention is in one place, but it really should be addressed in another directed?
Find out where you first and foremost addresses your Attention to in my newest Art Drawing.
Enjoy.
Specifications
'Attention' - Limited Edition - series of 30 pieces.

Original signed and numbered by Kasper Købke

190g Epson Watercolor Radiante White - 9-color print on Epson Stylus Pro 11880 (1440 dpi), that gets Købke's hyper detailed pencil strokes appear in the best way possible.

Certificate for proof of authenticity.

Exclusive custom made black wooden frame with UV70 glass*

*Exclusive Framing
2 different options for a special made and unique framing when you purchase your Limited Edition;

1st option: Special made black wooden frame i Nordic pine tree with UV70 glass (measures: about 62 x 42 cm)

2nd option: Special made black wooden frame i Nordic pine tree with UV70 glass and 5 cm. passepartout to get a distance between the glass and the artwork itself (measures: about 70 x 50 cm)

The glass is an ArtGlass from GroGlass that is optical white so that it reproduces the true color and structure of the artwork

Reduces unwanted reflections to less than 1% and is UV 70% protective against the artwork

Easy to clean and is scratch-resistant
Calculate your Currency for exact product price