Hyper Realistic Art Drawings by Kasper Købke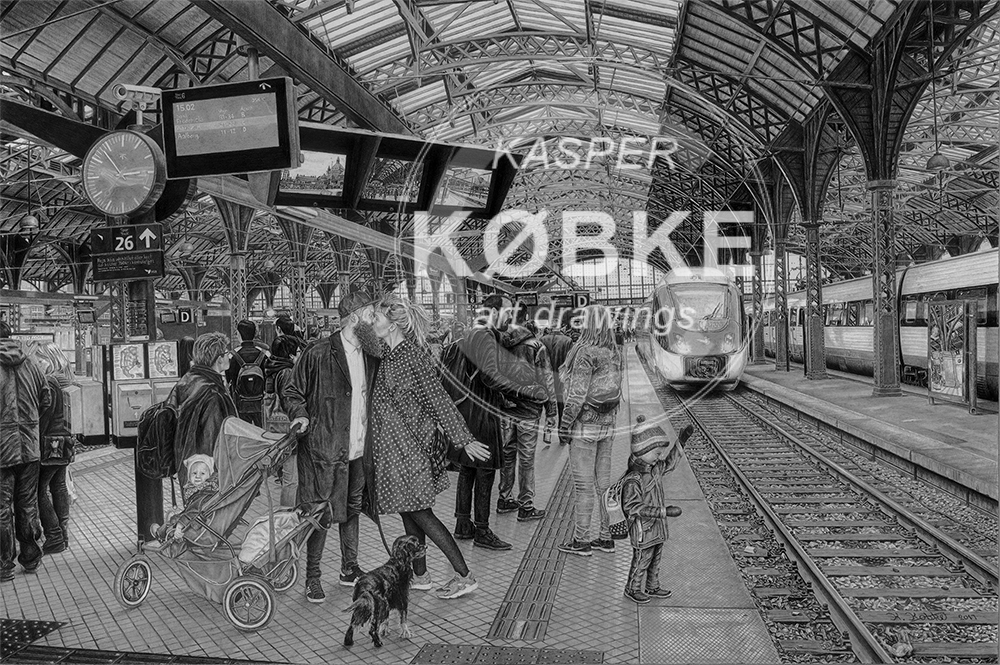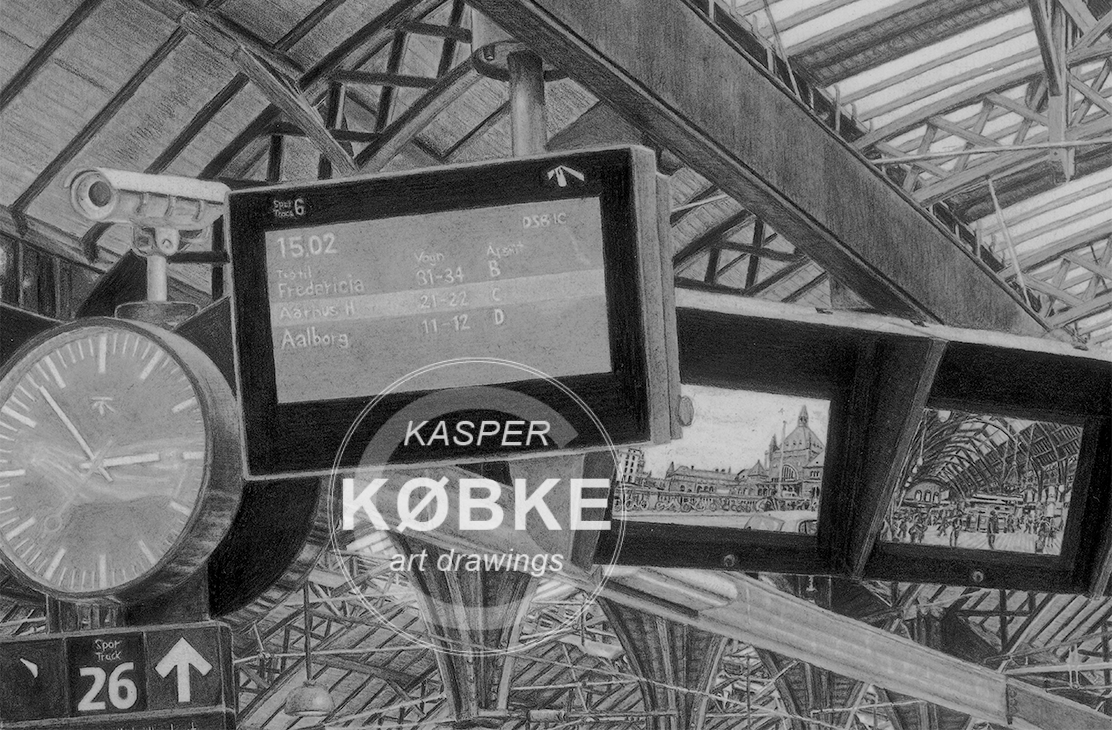 "… When you have attention in one place, then there is also another place where you do not have attention."
'Attention' is about having awareness, both to yourself and to your fellowmen - and it is about creating attention for yourself and for others - but is it possible to do both at once? - and what happens if your attention is in one place, but it really should be addressed in another directed?

Find out where you first and foremost addresses your Attention to in my newest Art Drawing.
Enjoy.
'Nørrebrogade Copenhagen' is one of Kasper Købke's most popular Art Drawings. The original Art Drawing is placed in a showroom in Washington DC and measures 300 x 244 cm (WxH). The owners introduced the Art Drawing to visitors as the closest they get to Copenhagen in United States.
'Nørrebrogade Copenhagen' pictures the famous Copenhagen street of the same name, seen from Queen Louise's Bridge - a bridge that thousands of cyclists passes every day, and also gets passed by Denmark busiest bus 5A - a bus that you of course also can find in the Art Drawing.
'Nørrebrogade Copenhagen' is with its infinite number of details an Art Drawing you will never finish looking at - so enjoy looking at it for many years to come.
The Art Drawing is of the Research & Development company Haldor Topsøe A/S.
Their headquaters are located in Lyngby north of Copenhagen in Denmark, and it is the buildings and surroundings that you see in this Art Drawing.
'Accessible 24-7' is a night motif, where the smoking chimney, the driving car and the lit light in almost every window symbolizes that Haldor Topsøe is accessible 24 hours a day seven days a week.
The Art Drawing from 2008 is a unique and extremely detailed Art Drawing of the world famous New York Skyline.
Kasper Købke created the Art Drawing for a private owner
The original Art Drawing measures 180 x 100 cm and took about 300 hours to complete.
The Art Drawing and its title must remind the viewer to remember a time that was, but also ask whether they can remember it.
Every viewer have their individual memories of their childhood, upbringing, schooling and the environment in which they grew up.
Therefore, the Art Drawing consists a lot of small images of various rooms, hallways, staircase, outdoor areas etc. at an old elementary school. These have been merged into a large collective Art Drawing.
This allows the viewer to take his/her own personal trip around the old school and produce long forgotten memories. Just as one's remembrance is personal and constantly changing, in the same way, the Art Drawing will be it for each time you look at it.
The Art Drawing of Nytorv in Copenhagen in Denmark is inspired by the campaign 'Clean City' that Copenhagen municipality launched in 2008.
6 to 8 sculptures was placed around the city of Copenhagen where one of the sculpture depicted a soda can and was placed at the city square Nytorv in front of the city court in the inner city of Copenhagen - a well-known spot for many Copenhageners.
The Art Drawing is the second piece in a series of 'Clean City' Art Drawing.
Købke created 'Pencilla' to the Elephant Parade Copenhagen 2011 - a great outdoor exhibition with 102 elephants created by artists and designers from Denmark and abroad.
"I want to remind the viewer of the actual purpose. I want to bring Pencilla's personality to live through my pencil to create compassion and sympathy and thereby the wish to help a vulnerable elephant.
Therefore I would also like to devote 1.000 drawing hours to this important cause".
Lavuk is an institution for young disabled people and is located at Østerbro in Copenhagen in Denmark. The Art Drawing was created in connection with the theme week 'My Lavuk'. Here, Købke performed Live Drawing so that the young people and their families together with the institutions employees could follow the completion of the Art Drawing.
During the week Købke also held drawing workshops for the young people, who were giving the opportunity to create their own artworks. At the end of the theme week there was a joint exhibition and reception for the families, employees and other contributors.
Sønder Boulevard Copenhagen
The Art Drawing depicts the well-known street Sønder Boulevard in Copenhagen in Denmark. The street is located at Vesterbro, one of Copenhagen's most popular neighborhoods where many Danish artists live and work.
The Art Drawing is the first of several pieces in the serials 'Clean City'. The series is inspired by a campaign of the same name which aims to focus on keeping the city clean, for example with various waste sculptures.
Hans Christian Andersen fairytale book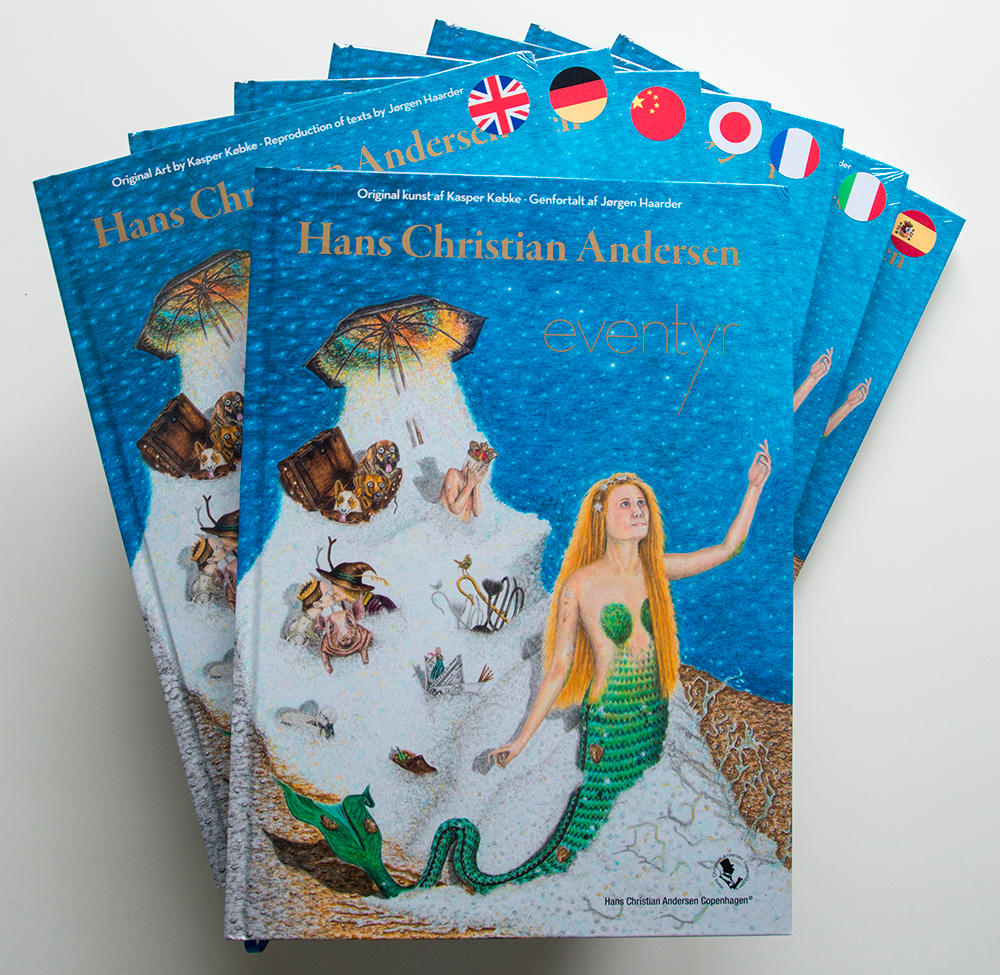 Get your very own Hans Christian Andersen Drawing - Limited Edition